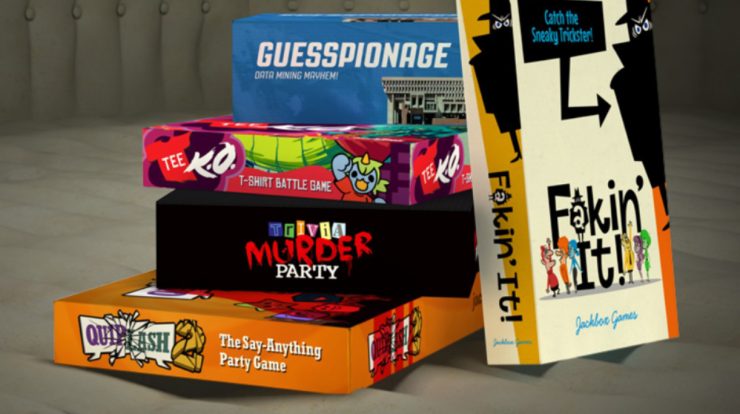 Jackbox Games : According to one poll, Roku TV is one of the US homes' most popular streaming devices. It owns more than a quarter of the US Smart TV market. Switching to another platform becomes less appealing if you've made Roku TV your primary source of streaming TV shows and movies. One of the primary reasons Roku TV has become so popular in the US market is the availability of low-cost bundles that contain the greatest gadgets and TV accessories, such as portable streaming devices and smart speakers.
You may get even more out of these bundled devices by playing Jackbox Games on your Roku TV for small gatherings of friends and family.
Today's article will go through three different methods to use Jackbox Games on Roku TV. So, without further ado, let us get started.
What are Jackbox Games?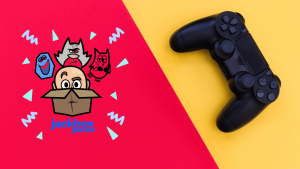 Jackbox Games is a renowned online party game platform for titles such as YOU DON'T KNOW JACK, Fibbage, Trivia Murder Party, Quiplash, and more! It is regarded as the king of traditional social games such as "charades." Jackbox Games provides simple-to-use game collections for parties and family gatherings. You can be a pro gamer to enjoy Jackbox games. The goal of Jacbox Games is for friends and family to spend valuable time together while having fun.
Furthermore, all Jackbox Games are available on the PlayStation 5, Xbox One, Nintendo Switch, Epic Games, Steam, Amazon Fire TV, Apple TV, Android TV, and various other platforms. So, select your favorite gaming platform and place your first Jackbox Game order. You may quickly download and install the game after purchasing it on any platform. But first, let's look at how to set up and utilize Jackbox Games on Roku TV.
Is Roku TV compatible with Jackbox?
Despite Jackbox Games' claims that it works on all digital platforms, it is not accessible on Roku TV. Because the Roku TV is a streaming device, the Roku firmware does not support Jackbox Games.
Is it thus impossible to use Jackbox games on Roku?
If you are a gaming enthusiast like us, there are three distinct methods to play Jackbox Games on your Roku TV.
3 Methods for Playing Jackbox Games on Roku TV
1. Use a Chromecast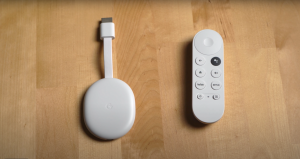 If you are not a technical person, you may need to be aware of the HDMI port on your Roku TV. Other digital devices, including Chromecast, may be connected via HDMI connections. Chromecast is a Google-created third-party streaming gadget that allows users to mirror their smartphone screen onto a Roku TV using the screen-sharing function. You may use Chromecast to play Jackbox Games on your large screen after successfully connecting your Roku TV and phone.
You may skip the hassle of connecting wires and installing sophisticated equipment by using a Chromecast.
2. Use a Different Platform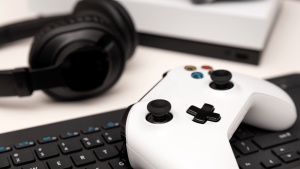 If you already possess a gaming system like the Xbox, PS5, or PC, you may avoid purchasing a new Chromecast. Alternatively, you may utilize your game consoles; connect your gaming console to Roku TV through an HDMI connection. Install Jackbox Games on your game system to complete the process. Using your gaming consoles, you may utilize your preferred controllers and keyboard when playing Jackbox Games on Roku TV. I have a Roku TV, the most secure and recommended way to play and watch such games on a large screen.
3. Use a Screen Casting App from a Third Party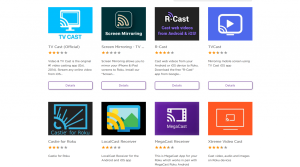 If you don't want to utilize a third-party device to play Jackbox Games, download and install a third-party casting software from the Roku Channel Store on your TV. A Casting app allows you to reflect your Android smartphone's screen on your television.
Several third-party casting programs can assist you in playing Jackbox Games on your Roku TV. Although third-party sources are widely available online, this advice may jeopardize your Roku TV's security, performance, and compatibility. It is not suggested, but if you insist on using it, do so at your own risk.
Warpping Up
ALSO SEE: Screen Record With Audio? Windows 11
Spending time with family and friends is always enjoyable, and Jackbox Games can help you do so. So, choose the most acceptable approach for yourself from the list above to make family and friend gatherings more enjoyable.