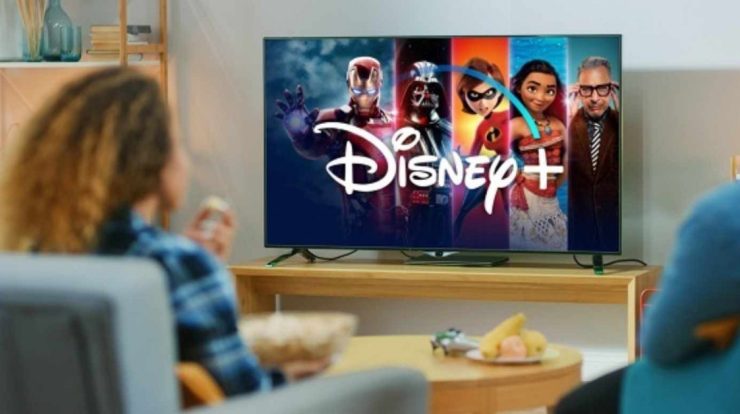 Disney Plus not working correctly on some Samsung Smart TVs, causing consumers extreme irritation. If you are one of the unlucky individuals facing these troubles, we have a few suggestions to help you solve Disney Plus. In this guide, we will explain the steps you must follow to fix Disney Plus not working on your Samsung Smart TV, and we hope this will resolve your issue. Let's get started!
Fix Disney Plus Not Working on Samsung Smart TV
There might be several reasons why the Disney Plus app on your Samsung Smart TV needs to be fixed. We've highlighted some of the most prevalent solutions you can attempt.
Close the Disney+ App
Similar to Android applications, Samsung Smart TV applications occasionally cause system problems. And the incompatibility of Disney Plus with Samsung TV is one of these concerns. However, you may resolve this issue by force-stopping Disney Plus, as shown below.
If the Disney Plus not working or responding, hit and hold the Back button on your TV remote until the homepage appears.
It immediately resets the Disney Plus app.
Remove Cache from the Disney Plus App
If Disney Plus not working on your Samsung Smart TV, clearing the app's cache memory is one of the most effective fixes. When you clean the cache of a particular app, the TV deletes the program's temporary cache files, which might create issues.
Press the TV remote's Home button.
In the Settings menu, select Apps.
Choose Open Apps.
Find the app for Disney Plus.
Choose it and click Clear Cache.
Reinstall the Disney Plus application
If the Disney Plus Not Working on Samsung Smart TV and its still not launching or crashing, try uninstalling it. Likely, the app was installed incorrectly on your television the first time. Remember your Disney Plus login credentials, as this procedure will wipe all data.
Click to see the Home button on the remote control.
Access the app for Disney Plus.
Navigate with your remote to the Disney Plus app.
Remove by pressing the Down button on your TV's remote control.
Reboot the television and reinstall the Disney Plus app.
Soft Reset Samsung Smart TV
Resetting your Samsung Smart TV is a quick and straightforward process. This step will terminate all unused applications that are consuming all of your TV's resources and repair the app freezing issue. Unplug the TV's power cable from the outlet, wait around 30 seconds, and reconnect.
Update Samsung Smart TV
An outdated system version might also prevent the Disney Plus Not Working on your Samsung TV. However, upgrading your Samsung television to the most recent version may resolve it in a few minutes.
Launch the Settings app on Samsung television.
Select the Support option.
Select Update Software.
Download and install any available software updates.
Fix Samsung TV's Failure to Launch Disney Plus
Several complaints have been that the Disney Plus Not Working on Samsung Smart TVs, and you may be experiencing the same issue.
If so, please follow the procedures below to address the issue. If Disney Plus is not functioning on our Samsung television, try cleaning the cache memory.
Press the Home button on the remote's control.
Go to Settings >> Applications > System Applications.
Select the app for Disney Plus.
Select Clear Cache, then hit OK.
After deleting the cache, attempt to relaunch the Disney Plus app.
3. Disney Plus Does Not Appear on Samsung Smart TV
Disney Plus is presently exclusive to Samsung Smart TVs introduced after 2016. If your Samsung TV was released in 2016 or earlier, you could not utilize the Disney Plus application.
However, there is a solution you may attempt if Disney Plus does not display on your older Samsung television. You may get your favorite Disney Plus programming using a third-party streaming device such as Roku, Android TV, or Amazon Fire Stick.
4. Repair Samsung TV Disney Plus Blue or Black Display
Not only is Disney Plus affected by the blue or black screen issue on Samsung televisions, but also other applications. Numerous people have reported the same issue with other programs, such as Amazon Prime, Netflix, Hulu, etc., on public forums.
If you also face this Disney Plus Not Working issue, the Samsung Smart Hub is at blame, not the app. You must reset the Smart Hub on your television to resolve the issue. Follow the instructions outlined below:
Then, select the Home button on the remote control.
Go to Configuration >> Support.
Choose Self-Diagnosis >>. Reset Smart Hub.
Before resetting the Smart Hub, be sure you can recall the login credentials. This is required to re-enter your credentials and re-login.
5. Resolve the Problem with Samsung TV Disney Plus Buffering Timeout
There are two probable causes of buffering on your Samsung Smart TV while using Disney Plus. The app needs time to load material simultaneously to create a smooth user interface. Nonetheless, it occasionally becomes stuck on the loading screen and shows a timeout error. Second, your Internet connection is slow or not working at all.
Close the app and turn off your TV for around 30 seconds before turning it back on; this will do a soft reset of the system and allow the app to load the necessary resources to display the content. If this does not work, verify your internet connection and unplug and reconnect your TV's WiFi or LAN wire.
Wrapping Up – Disney Plus Not Working
So there it is, guys! We've provided you with the simplest and quickest solutions to this unpleasant situation. Now that you know what to do follow the instructions precisely. Additionally, the processes may vary depending on your Samsung Smart TV type.
Therefore, it is essential to determine if the issue with Disney Plus not working has been fixed after using the methods above.
You may also visit Disney+ Support if you want more assistance.