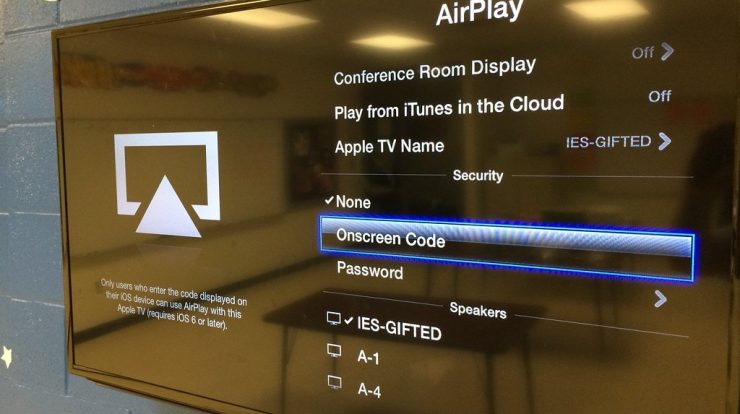 If utilizing AirPlay to view a movie or TV show or stream any content on your Hisense TV is not working correctly, there are a few troubleshooting steps you may do. This article will discuss the measures you may take to fix AirPlay not working on your Hisense TV.
Is Hisense TV compatible with AirPlay?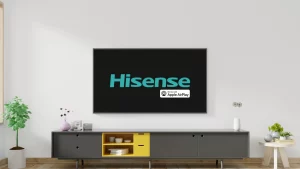 First, you must ensure that AirPlay and your Hisense TV are compatible. Most Hisense TVs integrate Google Cast to cast content from Android smartphones. Few Hisense Smart TV models support Apple AirPlay, though. R6, R8, and H4 versions of Hisense televisions support Apple AirPlay. If your Hisense TV doesn't support AirPlay, streaming from Apple devices won't operate.
Verify that your Hisense TV is AirPlay-compatible before attempting any of the options below.
How Do I Repair AirPlay Not Working On My Hisense TV?
Some solutions and Fixes given Below to solve the Problem of Disconneting and AirPlay Not Working
1. Restart Your Hisense TV
It sounds elementary, but restarting your device often resolves most issues of AirPlay Not Working. Here is the proper procedure:
Disconnect all "External Devices" linked to the tv first.
Now, please power down your Hisense smart TV.
Remove the "Power Cable" from your tv.
Wait 60 seconds before inserting the tv back into the power outlet.
Now, activate the Hisense Roku TV.
If AirPlay not working after restarting your TV, try the following steps.
2. Verify That AirPlay Is Enabled
First, confirm that AirPlay is enabled in the settings of your Hisense TV:
Then, click the "Home" button on the remote for your Hisense TV.
Choose "Settings" from the menu options.
Click on AirPlay and HomeKit by scrolling down.
Then, activate the AirPlay option.
Why AirPlay Not Working on My Hisense TV?
If it's not there or you need an Apple device nearby that's compatible with AirPlay, try one of the troubleshooting steps below.
Restart Your Wireless-Fi Router
An issue with your network might also be stopping AirPlay from working on your Hisense TV.
Restart your router and link your Apple device and Hisense TV as described.
In addition to doing a reset on your iPhone, Mac network settings, and TV device list, you will never again encounter difficulties connecting your Hisense TV to AirPlay.
4. Update Hisense TV Firmware
If AirPlay still needs to be fixed or AirPlay Not Working after completing the instructions above, it may be time to upgrade the Hisense TV's Firmware.
To accomplish this:
First, Go to "Settings" on your Hisense TV.
Select "System" from the menu.
Select "System Update" from the menu.
Click "Check Now" for changes to Firmware.
If there is no accessible firmware update for your Hisense Roku TV, then one of our other troubleshooting techniques should be able to assist you.
5. Try An Alternative Network
If AirPlay Not Working still after completing the instructions above, there may be an issue with your network. Try connecting your device to multiple networks to determine if this resolves the issue. In addition, ensure that both your Apple device and Hisense TV are linked to the same network and not an ad-hoc or extension network.
6. Remove all paired AirPlay devices from the Hisense tv.
If AirPlay Not Working or function properly on your Hisense Smart TV, it may be necessary to remove all associated devices.
To accomplish this:
Navigate to "Settings" on your Hisense smart tv.
Click Apple AirPlay after scrolling down.
Tab to the "Devices" section.
Remove all associated devices with which you do not want AirPlay to connect.
Use the AirPlay password to reconnect your Apple device to the TV when all devices have been successfully deleted from the Hisense TV.
7. Reset Your Hisense Smart TV
If none of the above solutions have worked, it may be required to reset your Hisense Roku TV. To accomplish this:
Select "Menu" on the remote for your Hisense TV.
Select "Support" and then press Enter/OK/Select.
Choose "Self Diagnosis" and press the Enter key.
Click the "Reset" button.
To reset, enter your security "PIN."
Wrapping Up – AirPlay Not Working
AirPlay is an excellent function that allows you to broadcast information from your smartphone or laptop to your Hisense TV in seconds.
Since Hisense TV is a budget-friendly gadget, it makes no sense to disregard the issue of its not working AirPlay. Even if it takes some time to identify and solve the problem, following troubleshooting procedures will help you accomplish it with minimal wasted time and effort.
To repair AirPlay not working on a Hisense TV, perform each step carefully and sequentially.