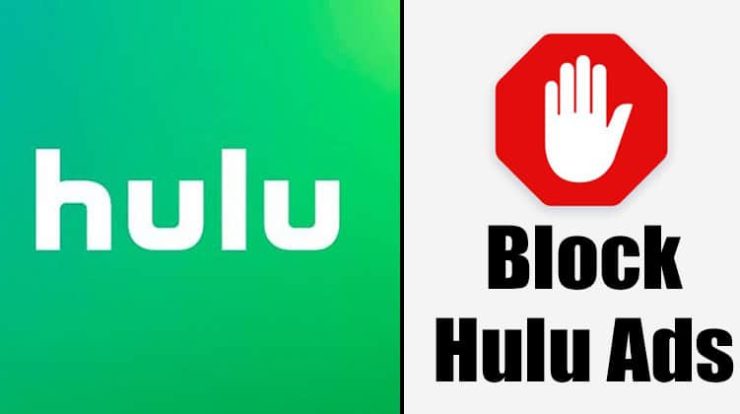 Block Hulu Ads: Do you enjoy watching movies? Then you've probably used the Hulu internet streaming platform to view movies at least once. However, have you ever seen the annoying Hulu ads or wanna Block Hulu Ads? Sure, that's a headache, which is why we've devised several simple ways to hide or skip Hulu advertising.
What Is Hulu?
Hulu is now one of the most popular video streaming services in Japan and the United States, allowing users to view and stream popular movies and TV series online. Hulu initially prioritized streaming, popular live TV series, and distinctive programming above documentaries and features.
Unfortunately, Hulu includes adverts on some of its cheapest plans, but the good news is that you can disable these obnoxious ads and view Hulu content without them. There are several ways to watch Hulu without advertisements. We'll show you how to avoid or block Hulu advertisements right now.
Unlike other sites such as Amazon Prime Video and Netflix, Hulu allows customers to watch popular TV series early. On Hulu, you'll only have to wait a week, or even the same day, to view your favorite TV series after they've aired.
You'll be able to enjoy your favorite TV shows or movies while on the road. Other award-winning series are available, including America with Sarah Silverman, I Love You, and The Handmaid's Tale, which is only accessible on Hulu.
Best Answer
Install an ad-blocking addon like Hulu Ad Skipper or Block Hulu Ads if you use a desktop browser like Chrome. This will identify and skip incoming adverts on Hulu, allowing you to continue watching your favorite episodes uninterrupted.
Advertisements on Hulu Plans
Let's start with the Hulu membership levels that feature ads:
$5.99 – Hulu On-Demand with Commercials

$44.99 – Hulu On-Demand and Live TV with Ads
These are the two basic plans with commercials that Hulu offers, and most people would choose these plans because they are less expensive. If you're utilizing these plans, you've come to the correct spot; use any of the techniques listed below to stop these obnoxious advertisements without paying more.
7 Ways To Avoid Or Block Hulu Ads
Before I offer my strategies for removing adverts, you must all accept the reality that you can only partially remove these ads while still watching movies. These commercials represent Hulu's revenue scheme and will not enable you to watch until you give them anything. The strategies and suggestions I'm about to give are risk-free.
1. Using an ad-blocker to avoid Block Hulu Ads on PC
That is the most frequent and successful method for quickly skipping or Block Hulu Ads. Ad-blockers will allow you to prevent adverts not just on Hulu but also on YouTube, Amazon Prime Video, and any other website with commercials.
What Is the Best Hulu Adblocker/ Block Hulu Ads?
There are several ad-blockers on the market, and the easiest way to install an accessible and remarkably efficient ad-blocker on your PC is to utilize the Chrome browser. Yes, Google Chrome includes several ad-blocking add-ons. And the best ad-blocker for the Chrome browser is uBlock Origin Adblocker and Adblock Plus, which I've been using for over two years and haven't had any issues with blocking advertising on Hulu or other websites.
Does it need to be fixed?
For unknown technical reasons, the ad above blocker may not operate for you, or it may not be available in your region. Don't be concerned.
We offer a specific ad-blocking guide. Put it to the test. Because ads are included within the older Flash Player, ad blockers may sometimes block the whole video player and prevent you from watching. Install the most recent Flash Player on your computer.
2.Open two tabs using Hulu Video.
Surprisingly, this hack is still working and is the quickest and best way to view Hulu episodes without advertising like Block Hulu Ads.
Open Hulu and select any program you want to watch.
Open the same software in a new tab.
Then, on the second tab, mute the sound and fast forward the show until just before the first commercial spot.
Afterward, go back to the original tab you opened and watch the show.
When the show has finished streaming until the first commercial ad on the first tab, switch to the second tab and unmute the sound before continuing to watch the show there.
Because you have already seen the advertisement, the show will begin immediately. You can only bypass (trick) the commercials using this strategy.
Repeat this approach between two occurrences to view the entire show uninterrupted.
This trick has always worked and continues to work to Block Hulu Ads.
3. Fast Forwarding Hulu Ads Using Enounce MySpeed:
Consider how remarkable it would be if you could cut the four-minute advertising down to less than one minute. Right? This is where the Enounce MySpeed feature comes in handy.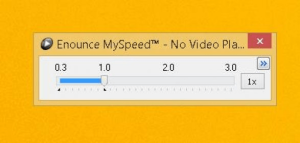 You can fast-forward these commercial spots on all devices by using Enounce MySpeed. First and foremost, you must complete two tasks.
Download the Enounce MySpeed Software software from this website and try it for seven days for free. When the trial expires, remove and reinstall the software package; it's that simple.
4. Refresh the Hulu Program Page
As you are all aware, Hulu's revenue strategy primarily depends on subscriptions and commercials. However, you also agree that viewing zero to four minutes of advertising in between programs is highly unpleasant and completely degrades your program-watching experience and your enjoyment of watching the program. You will not be disappointed if you try the trick described below.
Hulu's revenue is entirely derived from web page visits and commercial advertisements. So, when you start streaming a program, they begin with short adverts and gradually expand the duration of the advertisements to three to four minutes.
How to Avoid Long Advertisements or Block Hulu Ads
Refresh the entire tab when you see any lengthy commercials by hitting the reload button above the site page. After the website has been refreshed, you will only see two short adverts, one 2 seconds long (the show you're viewing) and the other 30 seconds long.
The application will then resume refreshing your web page at that moment. Using this strategy, you can skip giant adverts (three to four minutes in length) and it will replace the more extended ad with a shorter 30-second ad.
5. Make use of web filtering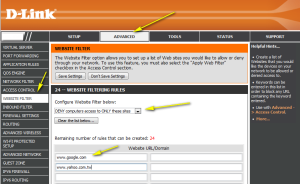 You can disable Hulu adverts by using the web filtering option in your router control administration under Access control or Parental control.
Connect to your WiFi network.
Open any browser on your PC, enter 192.168.0.1 or your default network IP address, and press enter.
Now, look for the web filtering option (it might vary, depending on your router).
Add the website "ads-e-darwin.hulustream.com" without quotation marks to your block record or web filtering setting.
Then click apply and restart your router.
What effect will this have?
That site is responsible for the commercials on Hulu; thus, blocking it would likely prevent all of the ads, allowing you to enjoy your watching experience without interruptions.
6. Purchasing Hulu Plus with No Ads
This is the most acceptable and most legitimate way to prevent commercials because Hulu provides this plan so you can enjoy your streaming experience without being interrupted by ads. You will also receive a one-month free trial before enrolling.
You may get rid of the advertising entirely by choosing one of the programs listed below:
$11.99 – Hulu On-Demand without commercials

$50.99 – Hulu Live TV and On-Demand without commercials
7. On Android, disable Hulu advertisements.
If you watch Hulu on an Android smartphone, you've probably seen the tailored adverts in the middle of the program. There are two ways to prevent advertisements on Android:
7.1 For Android smartphones that are not rooted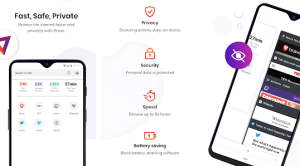 There are various ad-blocking applications on the Google Play store; however, none perform properly. The secret here is to watch Hulu using adblocking browsers rather than the Hulu App. The only program that prevents all advertisements and popup scripts is the Brave browser.
And, yes, I'm astounded by this browser's fantastic ad-blocking ability. Please keep in mind that this browser is also available for PC.
7.2 For Android devices that have been rooted
You can utilize the AdWay app, which only operates on rooted Android smartphones because it requires specific system rights to block advertisements.
Conclusion – Block Hulu Ads
I plan to do this with one or more of the abovementioned strategies. You will be able to block or avoid like Block Hulu Ads.
And these are the most straightforward methods for avoiding or Block Hulu Ads. When you want to aid the software developers and technicians behind the Hulu app, pay $4 more for Hulu Plus to officially end commercials. Also, please share this with your friends and visit our other blogs for the most up-to-date tech information.