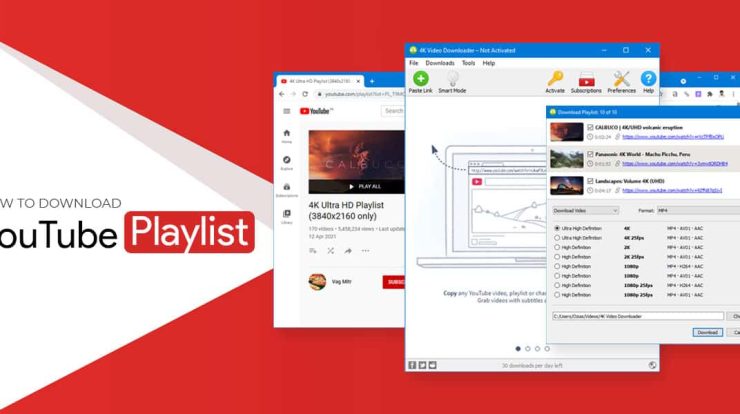 Download YouTube Playlist: Almost everyone who uses the Internet also uses YouTube, whether to watch instructional videos on how to fix a bicycle tire, their favorite podcast, or funny cat videos. YouTube is the second most viewed website on the universe, after Google. Daily, more than 5 billion videos are seen on YouTube by Internet users.
Every every day, we stream billions of videos from YouTube. However, some folks choose to download YouTube playlists so that they may see the videos offline at a later time. There are several motivations for desiring to accomplish that. Sometimes we have a fast internet connection in one location but a slow one in another, and we want to download our media from the location with the most direct link.
Occasionally, we have places that need Internet service.
Regardless of the cause, many individuals seek a way to download music and movie playlists. In this guide, I will explain how to easily download YouTube playlists so that you may see them later without an Internet connection.
Download YouTube Playlist 4K Videos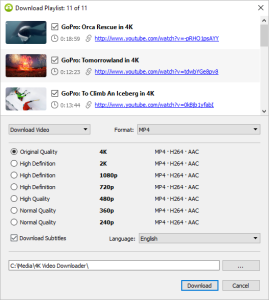 4K Video Downloader is a phenomenal piece of software that lets you download high-resolution videos with only a few clicks. The software's user interface is simple to comprehend. Following the instructions listed below may be used efficiently to download YouTube playlists.
Open the 4K Video Downloader first.
Copy the link to the YouTube playlist in the address box.
Select the Paste Link in the 4K Video Downloader option.
To download the whole playlist, click the Download playlist button.
Choose the video format and quality.
Click the Download button.
It's a wrap! Wait until the Download is complete, and then view the playlist.
Download YouTube Playlist From YouTube To An iPhone, iPod, Or iPad On A Mac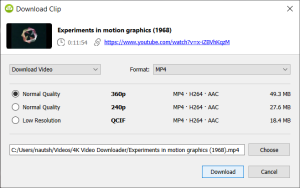 The following procedures enable you to download any private YouTube playlists you've obtained, including user-created personal YouTube playlists, Liked videos, Watch Later playlists, and customized, personalized YouTube Mix playlists. This approach may also be used to download YouTube videos with age restrictions.
Start by launching the 4K Video Downloader.
Click on the menu item Tools >> Preferences.
Click Sign In.
Sign in to your YouTube account in the newly opened window.
The settings interface will display "Logged as (your account name)" once successfully logged in.
Copy the link to the private or restricted YouTube playlist.
Select the Paste Link option under the 4K Video Downloader.
Select the video's format and quality.
Select Download.
2. ddow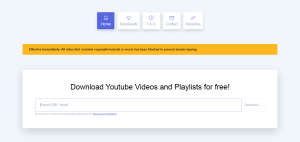 Ddownr is an online video downloader for YouTube that also supports playlists. Type the playlist's URL into the text box, choose the number of videos from the playlist you wish to download (up to 250) and click the Download button. The downloaded videos will be compressed into a ZIP file.
YouTube playlists may be downloaded in various file formats, including MP3, M4A, and WEBM music formats, as well as many MP4 and WEBM video formats ranging from 360p to 8k. You may enable additional features inside the settings, such as email alerts when the Download is complete, the inclusion of subtitles, and the selection of server locations.
3. Download YouTube Playlist MediaHuman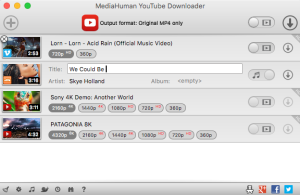 MediaHuman is a desktop-only YouTube playlist downloader application. Therefore it must be downloaded and installed on your laptop or desktop before usage. The application is compatible with Windows, Mac, and Ubuntu. The main problem with this program is that, unless you pay, you may only download twenty films at a time, so playlists larger than that will not function.
Playlist tracks are a function of MediaHuman YouTube Downloader that is particularly useful. This optional feature allows you to automatically download YouTube videos from any playlist as soon as they are uploaded.
YouTube videos may be downloaded in either video or audio format. There are other simple options inside the settings, including the ability to configure bandwidth limit, auto-import files into iTunes, and sign in to your YouTube account to download customized playlists.
4. The website Youtube playlist.cc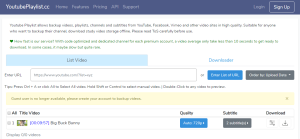 Youtube playlist. cc is an additional online playlist downloader for YouTube that allows you to pick which videos from the playlist to download. The main drawback is that it does not download videos in bulk; you must save them individually or export the download URL and use it in a download manager. To download YouTube playlist videos from this website, copy and paste the link to the YouTube playlist into the text area to receive a quick list of all the videos in that playlist. Select the videos from the playlist you wish to download, choose the quality for each, and then click Download All at the bottom.
Select the download button next to each video on the final download page, or select Export Download Link and utilize that URL in Internet Download Manager to store all playlist files.
Conclusion – Download YouTube Playlist
I hope you comprehended the procedures above mentioned; you should now be able to Download YouTube Playlist. Please let us know in the space below if you have any remaining queries or recommendations.