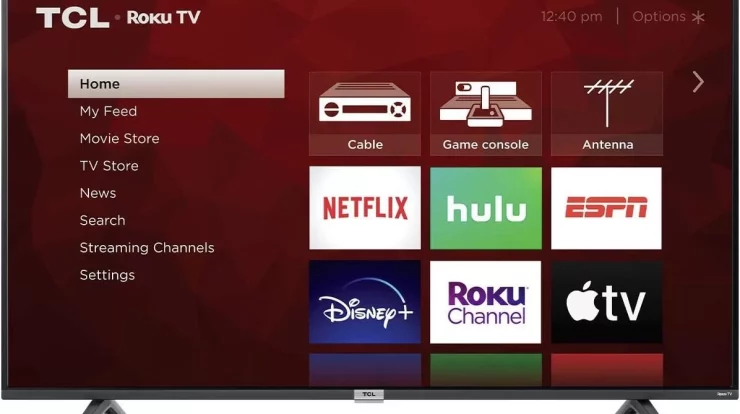 How To Reset TCL Roku TV : It is an arduous effort to hard reset TCL Roku TVs. We know many of you are seeking the best way How To Reset TCL Roku TV hard. A hard reset on your TCL TV will restore it to its original settings. All saved personal data, custom settings, network connections, menu options, pin lock, parent control code, and Roku data will be completely wiped after the arduous reset process.
Following the reset, you need to reconnect your TCL Roku TV to the internet, re-link your Roku account, and reload your favorite streaming channels. Repeat the antenna TV configuration (channel scan) and input setting if necessary.
What You Should Know About Roku TV
If any of your TCL Roku TV's streaming channels have suddenly vanished, you may need to execute a firmware upgrade. Attempt Software Update before beginning the reset process. It may fix your difficulties.
How To Reset TCL Roku TV 's System
Navigate to Settings > System > System Update.
Select Check Now to update the software on your TCL TV.
There are two ways to reset your TCL Smart TV hard.
Method No. 1: How To Reset TCL Roku TV Using Remote Control
To go to the main screen, use your remote to hit the Home button.
Scroll down and choose Settings Now, then System.
Choose Advanced system options from the drop-down menu (Device Preference)
Find and click the Factory Reset button.
Navigate to the Factory Reset menu.
Enter the code on the screen (you will see this code after completing all these processes) and click OK to perform the full factory reset.
Every time you reset the television, a new code is generated.
TCL TV's default pin code is – 1234.
If you forget your personalized pin code, use the master or super pin codes 0423 or 0812. If the first solution does not fix your problem, try a different one. This method may render your TV useless, prohibiting you from accessing the various menus, including the menu option that permits you to do a factory reset. It happens sometimes. Hence TCL Support experts do not advocate using a second technique to hard reset your TV:
 Method #2. How To Reset TCL Roku TV  By Factory Reset
With a ball-point pen or paper clip, press and hold the recessed RESET button on the TV connection panel.
Hold down the RESET button for about 12 seconds. The status indicator dims after the reset cycle is completed.
Take your finger off the RESET button. The television has been switched off.
Turn on the television and proceed with the Guided Setup.
Conclusion – How To Reset TCL Roku TV
As you can see, it is simple to Hard Reset TCL Roku TV. If any of the following ways work for you, please share them with your friends and family who own TCL Roku TVs.